Meet the Team of Lehner Carroll Shope Capital Management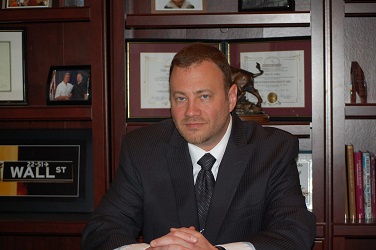 Brian M. Lehner, CFP®, CEP®, is the Managing Partner of Lehner Carroll Shope Capital Management. He has been in the Financial Services industry for more than 25 years, since 1989. Brian specializes in retirement planning and investment portfolio management. Brian is among the 20% of financial planners who can claim to be Certified Financial Planner™ Practitioners.* This distinction and certification is one of our nation's foremost professional educational and support organizations in the area of estate planning.
He offers informational seminar programs that assist and educate clients in taking a more commonsense approach to the economy, investing, and what lies ahead. With more than 25 years of experience in portfolio design, Brian is able to inform clients on portfolio diversification, which could provide confidence in tough economic times.
Brian has a unique view on managing a portfolio and understands that cash flow is often the primary concern for most retirees. With this in mind, each portfolio is built knowing that income can be the driving force, not necessarily stock market performance. As a coach and teacher at heart, Brian's passion is helping clients reach their full financial potential while understanding how their portfolio functions.
Not only does Brian hold his securities licenses 6, 7, 24 and 66 through FINRA, but also his Life,
Accident, Health and Annuity Insurance License. He is a graduate of the National Institute of
Certified Estate Planners®, receiving his Certified Estate Planner ™ (CEP®) designation. Brian
obtained a Certification in Financial Planning from Bowling Green State University and a degree in
Economics from the University of Iowa.
For more than 20 years, Brian has been actively involved in a variety of charitable and social
organizations, as well as being a former board member with the MS Society in Northwest Ohio. In
addition to traveling, Brian loves to spend time with his friends and family, which includes his
time playing and coaching multiple sports.
* http://www.cfp.net/become-a-cfp-professional/a-career-in-demand/research-shows-benefits-of-cfp-certification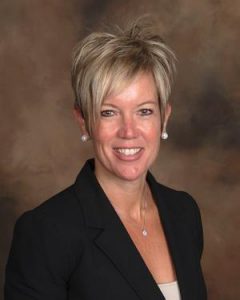 Amy J. Shope is a Partner at Lehner Carroll Shope Capital Management. Amy brings over 25 years of banking industry experience to our team and has spent the last 20 years as a Top Producing Financial Advisor. Amy assists all types of clients with their financial planning and investment needs.
Amy is a proud Youngstown native. After graduating from Kent State University in 1995, she accepted a managerial position with Bank One Youngstown. She has spent over 20 years of her career building and deepening client relationships in the Youngstown, Akron, Canton, and Alliance communities. Not only does Amy hold her securities licenses 6, 7, 66 through FINRA, but also her Ohio Life, Health, and Variable Annuity licenses.
Amy has enjoyed a successful career as a financial advisor for more than twenty years. The focus of her work is to help businesses and individuals assess their financial needs. She is an excellent problem-solver and skilled listener who formulates creative solutions that assist clients in meeting their objectives. Her experiences within the banking industry provide the added value of broad based knowledge in the critical areas of budgeting, cash management, credit, and retirement planning. Amy focuses on developing a comprehensive, client-focused approach to financial planning ensures that the recommended programs encompass each client's financial goals, time frames and risk tolerance.
Amy currently resides in Canfield with her husband, Kevin, and their two children, Dylan and Anderson. For more than 10 years, Amy has been actively involved in a variety of charitable and social organizations in the autism community, as well as being a board member with the Autism Society of Mahoning Valley. Amy loves to spend time her free time reading, working out, and enjoying her family.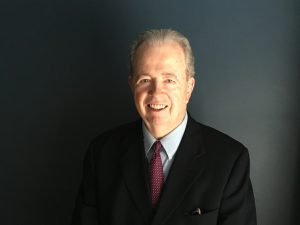 John is a native Toledoan who enjoys helping others reach their long term investment goals. With almost 50 years of experience, John has become a skilled advisor in the world of financial investments.
John graduated from St. Joseph's elementary school in Maumee, and then continued on to Central Catholic High School in Toledo. He has a Bachelor of Science in Business Administration Degree with a major in Marketing from Holy Cross College in Worcester, Massachusetts. John then served his county as a fighter interceptor pilot in the U.S. Air Force for 10 years.

Following his military service, John entered the investment business in February 1967 and became a Registered Representative of the New York Stock Exchange. After 49 years, he has experienced many "bull" markets and also many "bear" markets. These bring moments of great jubilation and also depths of despair. The best lessons learned from these experiences are that we should measure our investment performance with an odometer and not a ruler……..investing is a journey, not a sprint. Always remember that we invest with long term objectives and we shouldn't panic and forget those objectives when the market goes down. The market always has and always will continue to have periods of ups and downs. Just as we individuals experience both good days and bad days, so do the markets of securities. John currently holds his securities licenses 1, 63, 65 and AMEX Put and Call through FINRA.
John is happily married to his lovely wife with four amazing children and thirteen grandchildren. Away from the business, he enjoys sports of all kinds including watching all the grandchildren play, reading, and spending time with family and friends. He supports many charities, but his favorite is the Little Sisters of the Poor, who have dedicated their lives ministering to the elderly poor.
John Carroll is an Investment Advisor at Lehner Carroll Shope Capital Management. He has been in the Financial Services industry for almost 50 years, since 1967 and is slowly now easing his way into retirement in 2017.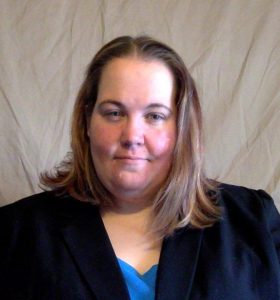 Michelle joined Lehner Carroll Shope Capital Management in June 2016. While she is new to the world of finance she has 20+ years of business and marketing experience. Michelle was born in Louisiana but has resided in numerous states settling in NW Ohio nearly 10 years ago. Among her many travels Michelle graduated from Shaler High School in Pittsburgh, Pennsylvania. She then continued on to obtain her Associate's and Bachelor's degree in Business Management. She subsequently completed a
Master of Science in Online Marketing from Full Sail University in Winter Park, Florida.
Michelle is an established professional with extraordinary communication skills, she also has an advanced proficiency in computers which allows her to effortlessly adapt to new technologies. If you have any computer related questions at Lehner Carroll she is the one to go too. She has hit the ground running with her organizational skills and online social media marketing initiatives. As executive administrative assistant Michelle looks forward to assisting you as part of the team at Lehner Carroll Shope Capital Management.
Michelle has two remarkable teenage boys who keep her on her toes with a schedule as busy as hers. Away from work she is active in the community volunteering for JDRF (Juvenile Diabetes Research Foundation) and DYS (Diabetes Youth Services) with her oldest who is diabetic. Additionally she sat on the board of directors for Promise House Project here in Toledo for several years. When she isn't working or volunteering she enjoys time with her family and friends, reading, and experimenting with the newest technologies on the market.