Jennifer Lattanzio
Investment Advisor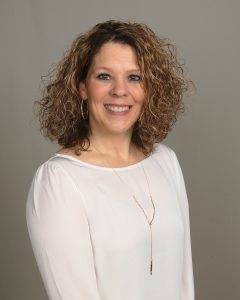 Jennifer Lattanzio is an Investment Advisor at Lehner Carroll Shope Capital Management. Jennifer brings over 20 years of experience and knowledge to our team as a financial advisor. She is ready to work with you to ensure you and your family's financial future. Jennifer's main goal is to help you make well-informed decisions on what types of investments are right for you and emphasizes the need to adjust investment plans as your goals and needs change.
Jennifer's passion is educating and assisting individuals as they pursue their own financial and retirement goals. She is firmly committed to long-term client relationships and through financial planning helps her clients with retirement, education, estate & insurance planning strategies. She has worked with clients through all facets of life including job changes, divorce, births and deaths to make sure their investment strategy and financial plan continue to be tailored to their specific needs.
Jennifer started her career over 20 years ago in operations for a large wirehouse. Wanting to be more connected with the clients she became a Registered Sales Assistant and obtained her securities license 7 and 66 along with an Ohio life, health and variable annuities license. In 2001 she shifted her career into the banking industry as a Registered Personal Banker, helping clients meet their banking and investment needs. She soon excelled into a Financial Advisor, quickly rising to one of the banks top producers. Wanting to get more educated in the back office of a financial firm, she obtained her Series 24 license and went to work as a Designated Compliance Principal of a Broker Dealer and helped supervise direct business for over 250 Registered Representatives. She uses this wide range of experience to better serve her clients and understand their needs.
Jennifer is a proud Poland, Ohio native and graduated from Poland Seminary High School. She still resides in Poland with her husband Joseph and their two dogs. They have three adult children that still live in the area and one is attending YSU. Jennifer is very passionate about her career, but in her free time enjoys her family, their dogs and being fit and eating healthy.